NASSCOM Center of Excellence IoT has launched its flagship initiative in manufacturing titled The Forum for Manufacturing, Automation, Digital Transformation & Innovation Excellence (MADE), which will explore the intersection of innovation & technology in manufacturing and how this can aid the next wave of digital transformation.
At the Digital Transformation & Supply Chain- Inflection Summit & Awards 2019 held in Mumbai recently, strategies for transformation of functions in the disruptive business environment were discussed at length. Industry thought leaders representing pharma, automotive, logistics, retail, FMCG and service providers gathered to share their best practices, celebrate successful innovations and understand futuristic trends at Inflection.
NASSCOM CoEIoT-DSAI participated in two meetings – a Panel Discussion on Game Changing Trends in Automotive Supply Chain – Fuel to Future and the second, a closed group roundtable with industry leaders on Opportunities & Impediments to Accelerate Digital Transformation in Supply Chain Ecosystem within Indian industry, led by Jayen Desai, Lead – Digital Transformation, Industry 4.0 for NASSCOM CoEIoT-DSAI.
Key Inflections for the industry
The EV revolution in India is waiting to happen, and changes being witnessed at the industry and policy level indicate the next wave of environment-friendly transport. The newly-elected government is supposedly deliberating means to establish a robust EV infrastructure. The Indian EV market is poised to reach an excess of $700mn by 2025, and government schemes are expected to provide a fillip.
Secondary data from McKinsey, Deloitte and PwC indicate some interesting trends:
One in 10 cars by 2030 will be shared vehicle
City type will replace country/region as key parameter for sales segmentation
Vehicle unit sales will grow ~2% annually but will be highly customized to fleet operators
15% of new cars sold in 2030 will be fully autonomous
During the roundtable, a conscious move from internal combustion to EV to Autonomous vehicles was recommended. Already, there is a significant change in the mindset of GenYfrom Ownership to User-ship, which exacerbates the relevance of an eco-friendly vehicle.
In addition to capitalising on a cost-effective and eco-friendly model, major disruptions in the future dealer model with OEMs can be expected mainly due to the expansive role played by technologies such as AI and the power of real-time data analytics. Additionally, Potential disruption in auto supply chain with wider adoption of 3D printed spare parts closer to point of use builds a stronger case for digital transformation.
Collaboration, Innovation and Solution Providers: An Unstoppable Combination for the Industry of the Future
The industry stands at an inflection point today. With reams of data on user preferences and climate parameters, now is the time for greater collaboration between manufacturing companies and digital technology providers. The abundance of data has also provided a bank of industry-relevant use cases, which can be leveraged with appropriate solution providers. This encourages digital transformation teams to look beyond the ecosystem.
The findings of this roundtable set the precedent for NASSCOM CoEIoT-DSAI's newly- launched flagship industry-driven initiative called MADE – the Forum for Manufacturing, Automation, Digital Transformation & Innovation Excellence.
Key Takeaways
There is significant work happening in the industry around supply chain automation and ecosystem.
Most companies are taking end to end approach when it comes to industry 4.0 vs piece meal.
A lot of focus right now on getting demand forecasting and last mile delivery when it comes to innovation in supply chain.
Retail moving from stocking to more mass customization and just in time delivery models and this is going to be disruptive with tremendous opportunities for supply chain innovation.
There are lot of opportunity within retail for having roadmaps for data integration and visualization to get maximum benefit for real time feedback.
Within Pharma industry there are significant challenges in cold chain, storage, logistics, trace and track, counterfeits and this is both for domestic and international trade.   Technology adoption and working at a national platform level would be highly beneficial and again this is something the COE – IOT/AI can work with the eco-system partners.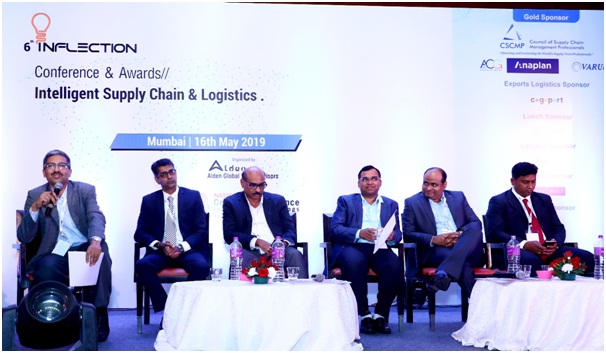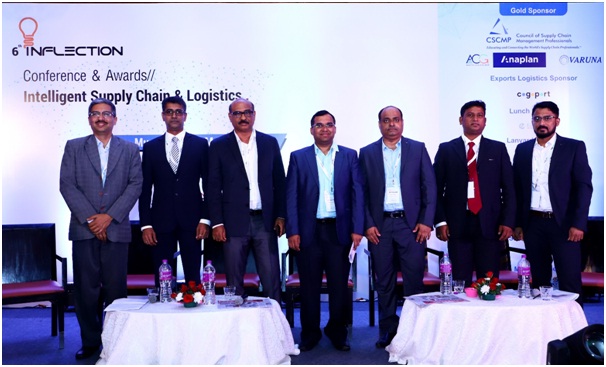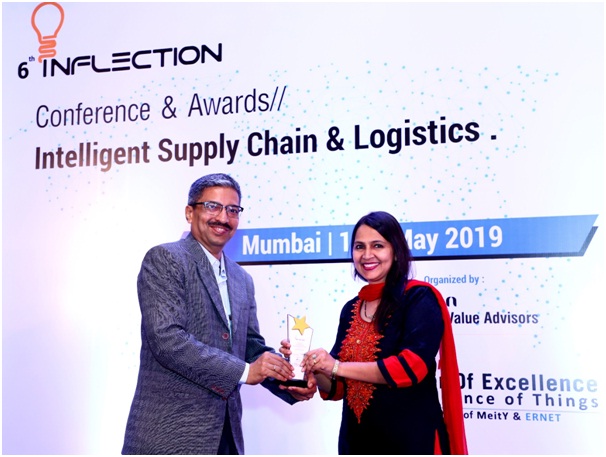 If you are an enterprise or startup keen to participate in MADE, contact Jayen Desai (t-jayen@mail.nasscom.in)
Make way for the new era of digital transformation in manufacturing