Healthcare Begins at Home
Owing to lower doctor-to-patient ratios, poor healthcare infrastructure, spiralling costs and long-distance travel for patients, especially in the context of rural India, availing timely healthcare is a challenge today. But fret not. Having a hospital at your doorstep is now a reality, thanks to technology.
The home healthcare market is still in its nascent stages in India but can grow to more than $6.2bn by 2021 (1). Currently, the industry is serviced by a multitude of healthcare start-ups, healthcare aggregators, diagnostic centres, radiology centres and even some of the major hospitals. Advancements in information technology and medical electronics are bringing high quality healthcare at the door step and at affordable price.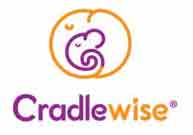 A smart solution for mothers to track the breathing of the babies in the cradle and alert them with unsafe sleeping positions
The first year of parenting revolves around the baby's sleeping schedule as babies on average sleep 16 hours a day, but only an hour or two at a time. This quickly gets exhausting and affects the quality of life of the entire family.
Cradle is the first piece of furniture the baby acquires and spends considerable amount time in it. The sleeping positions keep changing and the babies accidentally keep pulling the sheet covers over them obstructing their breathing, posing a threat. This is a safety challenge to be managed continuously by the exhausted parents.
" This is the best gift you can ever give to your child. It is an experience not just for the baby, but for the parent as well."
– Ms.Gail Fernandez, Teacher
" My baby is now very active because she sleeps well. This has also given me enough sleep and I also feel good after being well rested."
– Ms.Prajwala Mohit, Dy. Commissioner, IRS
Smart Cradle a novel invention from Cradle

Wise
Now parents, especially the mothers can breathe easy and no longer worry about their baby's safety. The Smart Cradle has an integrated contactless baby monitor. The AI enabled sensor network looks for baby discomfort and early wake-up signals and puts the baby back to sleep by automatically rocking the cradle. The integrated monitor looks for unsafe sleep positions, tracks breathing and alerts the parents in case of irregularities. There is also an in-built video and audio monitor. All of these are customizable though a smartphone app.
Incubated at NASSCOM Centre of Excellence for IoT, CradleWise has won several accolades around the country. Some of the achievements : Winner of Economic Times Power of Ideas 2017, Winner of Govvt. of Karnataka Startup Award 2017, in Top 15 at Qualcomm Design India Challenge 2018 and Winner of Yourstory Tech30 2018.
" Incubation at CoE-IoT helped us leapfrog our product readiness. The thriving eco-system and the opportunities for industry-connect helped us validate our product quickly.
–Ms. Radhika Patil, Co-Founder and CEO
About LHIF
LHIF – Lifesciences & Healthcare Innovation Forum is an initiative of NASSCOM Centre of Excellence for AI and IoT, for engaging the Hospitals, Diagnostic Labs, Doctors, Pharma Companies, Medical Devices Manufacturers, Insurance players, Academicians, Government Bodies, Innovators, Technology Companies, Research Institutions, Industry Associations, Investors and Mentors, on a common platform, to promote innovation and accelerate the technology adoption by the industry. For more details please write to us at LHIF@nasscom.in.